Azores Island
In life, people tend to have at least one trip that changes their life. I consider Azores Island to be my prime (of many to come trip) game changer.
Before I embarked upon this vacation, I was working on E. Imagine driving a car on E for days and having the thought of getting gas in the backburner of your mind instead of the forefront. That. Was. Me.
The sad part is I rarely fill up my mental tank as I am frequently "on-the go" and tend to get antsy when I experience any moment of "rest." The minute I begin to "rest" I'll begin thinking about the next thing I can do, the next gig i'll book or any pending or upcoming errands that I'll need to run. This of course is pretty bad and I wouldn't recommend the above lifestyle to anyone but, my recent trip made me realize I need to revisit how I'm going about many things.
Before this trip, I knew nothing about the Azores except that it was an island. When I arrived I couldn't help but think to myself "wow, this is paradise." Instead of being constantly glued to my phone, I enjoyed the beauty that was around me. And many of you know that when you're not plugged to your phone or any electronic in general you have time to THINK.
From my time in Azores I realized that it's ok to RELAX! I also learned that we need to disconnect from time to time. Which as both a blogger and model is sometimes difficult to practice since these two fields require for constant social media interactions.
Now that I have gotten all of the sappy thoughts out of the way read below for the FUN things to do in Azores.
My time spent in Azores was as cliche as it sounds one for the books. I visited so many historical sites and monuments that I will cherish for a lifetime. Check out some of my recommendations below!
Pineapple Plantation: The name says it all. Located in Ponta Delgada, the Pineapple Plantation (also known as Arruda Pineapple Plantation) serves as home to many of the pineapples grown in Ponta Delgada. One of my favorite parts of the pineapple plantation were the greenhouses. I had the chance to go inside the greenhouses and watch the growth of these pineapples. There's also a wonderful and eclectic souvenir shop for those of you looking to bring some of Arruda Pineapple Plantation to your home. At the bookshop, you'll find pineapple flavored hot sauce, honey and other unique delights.
Furnas Hot Springs: The hot springs was hands down, my FAVORITE part of this trip. Not only was the ride leading up to the hot springs a site to see, but the hot springs itself was wonderful. There were multiple hot springs located in furnas—some felt as if I were in an extremely hot jacuzzi and others felt around 70 degrees Fahrenheit. I'll you're looking for a relaxing place to go and have your mind at ease this is definitely the place.
Cha Tea Plantation: Cha Tea Plantation is another hidden gem located in Azores. Let this serve as a disclaimer that if you're visiting in the summertime this is not a place to go if you do not like the hot climate as the plantation is very warm inside. I had the pleasure of watching how tea is made. I even purchased some tea for myself!
Lagoa das Sete Cidades: In English, this is considered "twin lakes." This is the most beautiful place I have ever seen in my life. The scenery looked like something out of a movie. Think of Blue Lagoon but even better. And if you're up for it, you can even hike around this area.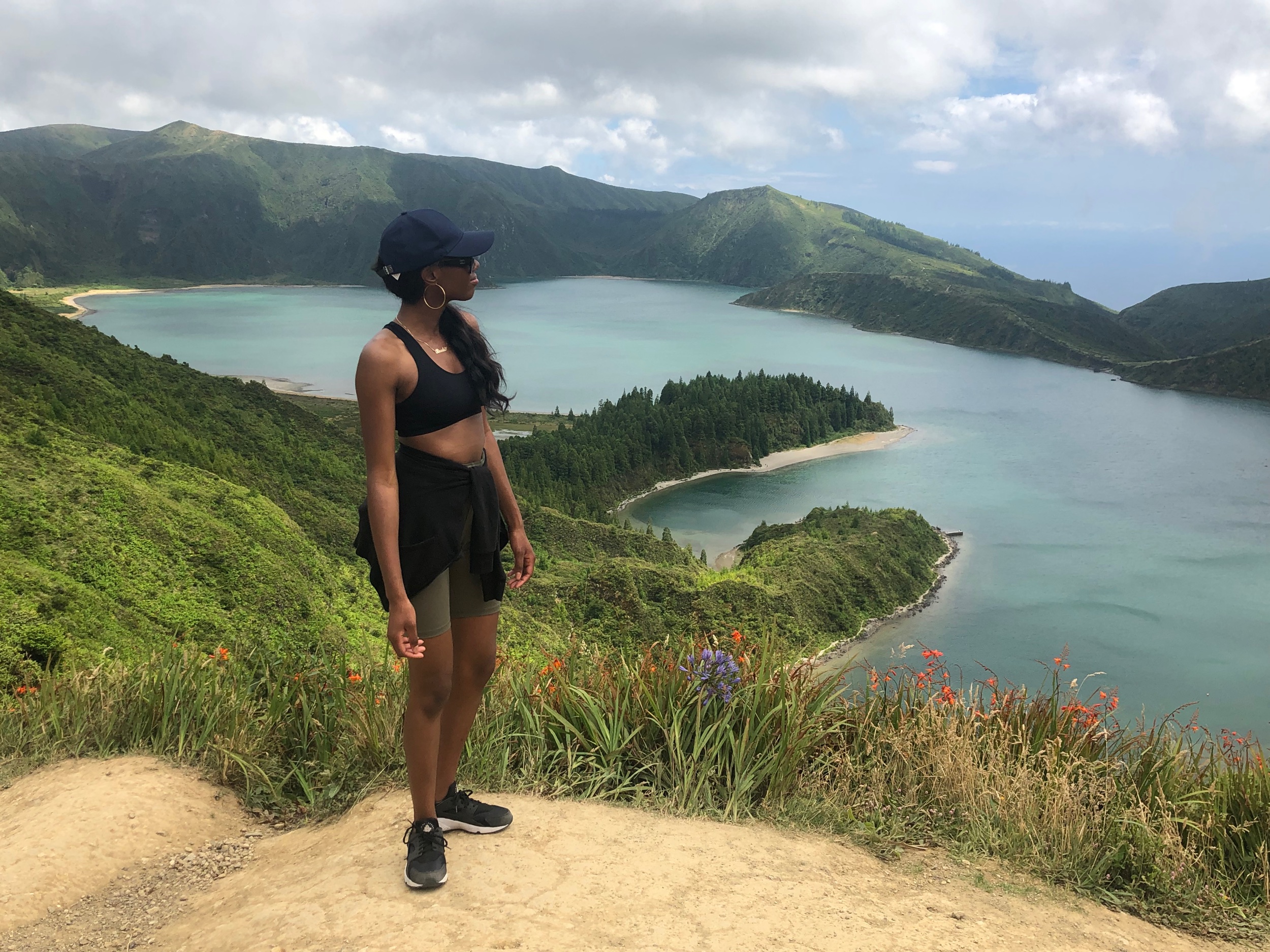 Lagoa Empadadas: I'm honestly unsure of how to describe this in English but it is a lagoon in a volcanic area. Being here felt as if I were in another universe. Similar to the twin lakes, this area was extremely photo-esque.
I HIGHLY recommend visiting all of the above places in the Azores! Stay tuned for my next blog post about Porto, Portugal.